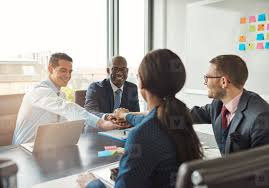 At a time when the labor market stands out for the relentless movement, human resource departments are changing their strategies to maintain talent in their workforce, trends in which it is valued with special intensity to improve the employee experience to achieve a greater bound between both parties and generate a positive brand image. Talent management is about how the company discovers, hires and maintains the workforce with the skills that the organization needs to grow and succeed. A company with great talent management focuses first in productivity. Therefore, it is important to discover and feed the potential within its staff and outside the company, allowing its growth and taking advantage of it to achieve change and the planned growth.
What is talent retention?  
Talent retention is a strategy that trays to keep in the company those employees with quality talent, good performance, and are valuable for the company and the business. In this sense, we see talent as a set of individual skills necessary for a company to achieve long-term sustainable value. Developing this talent requires an effective evaluation and planning of human resources based on the skills that the company considers valuable to grow its business. Once the company identifies what talents are indispensable for them, they have to implement a plan to strengthen, empower and retain professionals with the required skills, competencies and capabilities. All in order to promote their loyalty, professional development, performance and commitment to the organization. The skill of talent management lies in ensuring, whatever the challenge your company faces, that you always have a talent to meet that challenge and overcome it.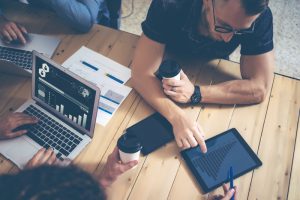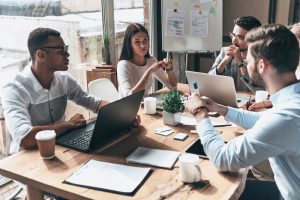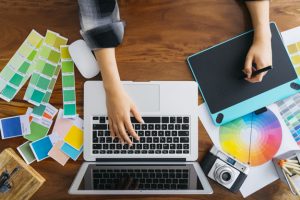 Talented people want to work in places where they are professionally stimulated, face new challenges, can grow and learn, and their efforts are recognized.
Know who your talent is: Do not make the mistake of thinking that all your talent is at high levels of management. Think more creatively. Extend your definition of talent to include those with specialist functions and customer service, as well as other frontline positions. Organizations begin to realize that the best placed people to make the company move forward are not those who are in management positions.
 Define your strategic needs: First assess your present and future strategic needs, and then look for those inside and outside your organization with the key skills to meet those needs.
 Let your staff know the type of talent you are looking for: Once you have defined the talent you need, let your staff know the skills and abilities you need. You can choose to allow your employees to nominate themselves, their colleagues or friends for your talent sheet. Remember that if you are doing any type of internal relocation program then you should reward your employees accordingly.
 Establish evaluation methods: Identify reliable methods for the evaluation of talent.
 Measuring success: While the more traditional human resources functions measure success through the number of staff hired, talent management measures its success based on its overall impact on productivity.
Some keys to favor the retention of talent within companies are;
1. Salary: The main cause of labor change is dissatisfaction with salary. Normally, well paid employees will be more reluctant to change jobs, although there are always limitations if we talk about reputable companies or opportunities to grow.
 2. Recognition: Employees who have the recognition of the company for their achievements tend to continue for longer in organizations. Employees feel the company sees and recognizes the time they invest and the efforts they make.
  3. Communication: As part of making employees feel involved in the objectives of the company, it is important to encourage them to express their ideas, doubts, opinions. Make employees see they are heard making them feel part of the organization. There is a growing tendency towards a business model where there are open communication channels and where senior managers are not airtight, but are accessible to all the people who form the company.
4. Promotion: The possibility of promotion and career within the company also promotes talent retention. The feeling of professional stagnation or that the possibilities of growing within companies are null, cause frustration of employees, who are looking for companies that offer growth opportunities.
 5. Commitment: Include employees in the decision making of the company and thus, favor and increase team membership, make employees feel involved in the company's objectives and be more reluctant to change.
6. Guide: Employees value having mentors in the company, people with experience within the organization that help them achieve personal and professional development through their own experiences within the organization.
7. Challenges: Offering employees the possibility of taking on new challenges will make them develop professionally and feel useful for the company.