We have all heard about labor flexibility; but what does this term really means? There are different ways to define it, but mainly, labor flexibility is the ability of a company to adapt to changes in its demand and environment, and the ability to react to what is happening in its sector.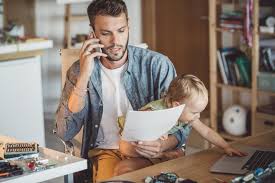 Labor flexibility is, therefore, a recognition of the fact that the needs of each employee are unique and to promote balance between their work and private life, their well-being at work and their commitment to it, they need to have customized solutions. When teleworking on a fixed day per week is suitable for an employee, a flexible schedule with the possibility of home office from time to time will be more suitable for another one.
Companies that are committed to labor flexibility policies understand that the most valuable asset within the company is human capital. Therefore, they try to offer solutions to possible conflicts since they know they will obtain positive return. These companies understand labor flexibility as a dual function method: to meet the company's objectives and the personal needs of its employees. Many companies still refuse to incorporate flexible work policies because of the false feeling that their employees will work less hours, however, this is not true! Labor flexibility does not imply working less hours, but doing so in a different way. After all, the important thing is the results and the work done, not the how or where.
A labor flexibility offers several advantages both for the company and for employees, some of these are;
Balance between work and private life
Employees can self-manage their time and organize their working life so that they can enjoy more (and better) their private life.
Productivity increase
It is proven that many collaborators would be able to perform more in less time; because spending more hours in the office is not synonymous of working more
Stress reduction
Following a strict schedule implies unnecessary pressure on the worker. On many occasions, employees will have to deal with external elements, for example, they have commitments that they do not know if they will be able to fulfill because of a job with cero flexibility. Working with flexibility allows employees to have less pressure without lowering their work performance.
Greater commitment and loyalty
Employees see the company as an ally rather than as an enemy; it facilitates and puts on their part so that employees can enjoy work and their private life.
Absenteeism Reduction
Employees do not have to miss work for external obligations, since they can work around they work schedule if needed.
Retention of millennial talent
Labor flexibility is already an indispensable requirement for all those companies that want to attract and retain young talent. Moreover, why should the collaborator stay in your company if another company does offer it?
Cost reduction
Employees can save an important part of thie salary that they previously spent moving to the office, paying parking, among other things. The manager and the company itself can obtain cost reduction. For example, if an important part of your employees goes to work from home you can use a smaller office, saving money or use those square meters to create areas of collaboration that improve teamwork and creativity